Classes for individual students
Introduction to Yoga at Yoga Hillsboro

Explore yoga in a safe, supportive, noncompetitive setting. Learn the basic breathing, movement, and meditation exercises that can help you be stronger, more relaxed and healthier. Each class will teach and practice a variety of yoga techniques. Welcoming all ages and abilities, Introduction to Yoga is a fun and enjoyable way to start a yoga practice.
When: Thursdays at 5:30PM until 6:45PM. First class: 1/10/19
Where: Yoga Hillsboro, 232 NE Lincoln St. Suite 0, Hillsboro, 97124

Cost: 10 class Winter Term: $90. Drop in any class: $12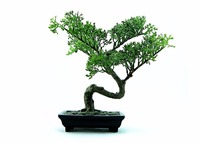 Classes for organizations
Every client follows a unique path in recovery. Addiction treatment services vary depending on organizational philosophies and strategies. I can provide Recovery Yoga classes at Yoga Hillsboro in downtown Hillsboro or at your site.
Please contact me so we can discuss the needs of your clients and your organization. Together we can develop a supportive yoga program.